Weddings
If you would like Only Jerkin' to bring a bit of street food fun to your wedding, fill in our contact form with as many details as you can and we will get back to you within 48 hrs. If you are after a more relaxed form of catering, or some full flavoured food for your guests to devour in the evening after a long boozy day, then we are your guys. Our fee is based on your guest numbers, timings and location.
Festivals
Our summer is now filled with festival fun and we want to keep it that way. If you would like to see the jerk bus at your festival please email us and feel free to download our festival pack. We have traded at Field Day, Latitude, Love Saves The Day, British Summer Time and many more.
Events
From kid's birthday parties to big brand corporate events, Only Jerkin' thrive off catering private events. We can be flexible to your needs, whether that be customised menus or tailor made set up. Drop us an email with your requirements and we would be happy to figure out a solution to ensure your event runs smoothly and bellies are full and satisfied. Previous clients include adidas, Google, Adobe, Red Bull, Excel and many more.
Sound System
Only Jerkin' Sound System is a full takeover of venues around London, taking control of the kitchen and sound, as well as tailored drinks using our sponsors 'Wray and Nephew' and 'Old Jamaica'. We are about bringing people from all backgrounds together and creating a unique experience for people wanting to immerse themselves in the vibrant Caribbean culture. Our sound is all the best music from Jamaican origin, old and new, plus always expect a full dub sound system to blast dem big riddims!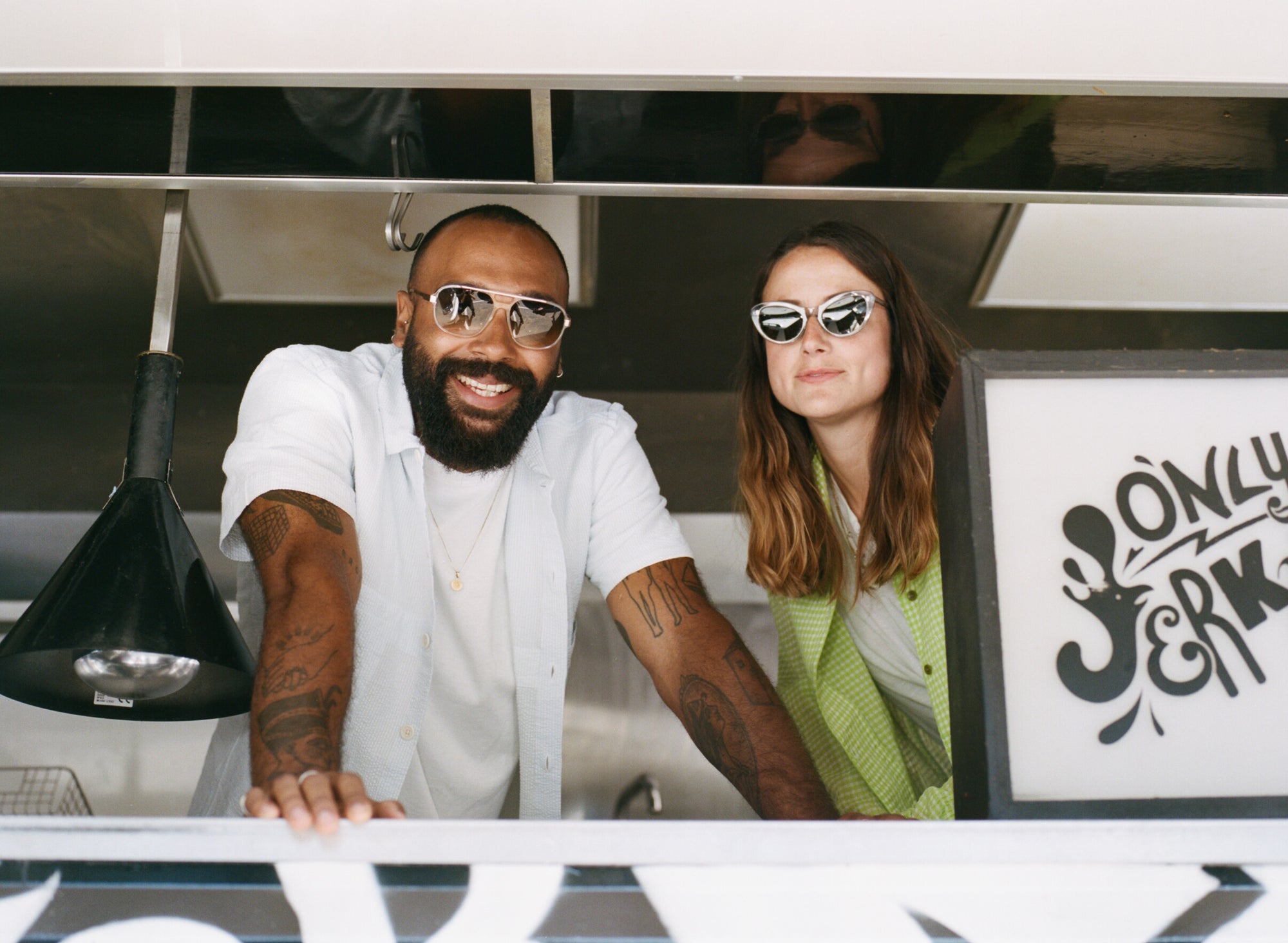 We'll do our best to get back to you within 48 hours. Email us directly at hello@onlyjerkin.com or text us on +44 (0)7709 844443.